Metal Casting Technology
Disseminating the "Japanese way of manufacturing" worldwide, we continue to pursue the possibilities of casting.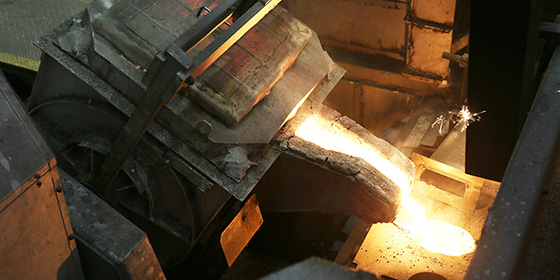 Our technologies are active in diverse industrial fields both at home and abroad.
traditional industrial technology. Ever since its inauguration, Koyama Co., Ltd. has made it its corporate mission to open up as yet unknown potentials of the chemically and physically profound field of casting. Our unwavering technological pursuit to respond to diverse customer needs has come to fruition in the shape of our uniquely original production systems and highly reliable products. These are playing vital roles in automobile, construction and agricultural machinery and various other industrial fields that support industrial activities of today and tomorrow, both at home and abroad. This is the way we respond to trust placed on the "Japanese way of manufacturing."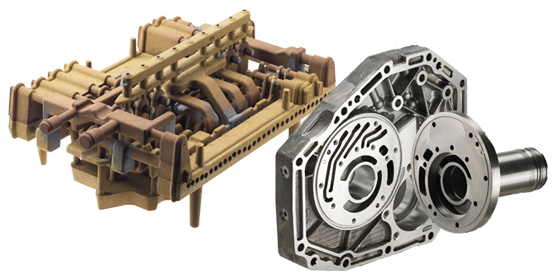 "Ever lighter, thinner, and stronger."
Being used as parts and components for machines and equipment, cast products must meet the requirements of being "ever lighter, thinner and stronger." We produce high-performance products that satisfy our customers by making the most of our advanced R&D and sophisticated technological strength while giving fully play to metals' exceptional properties unavailable from wood, stone, plastics and other materials.