About Us

President Message
"Creating products that embody the utmost in sincerity" – This is our unchangeable pledge.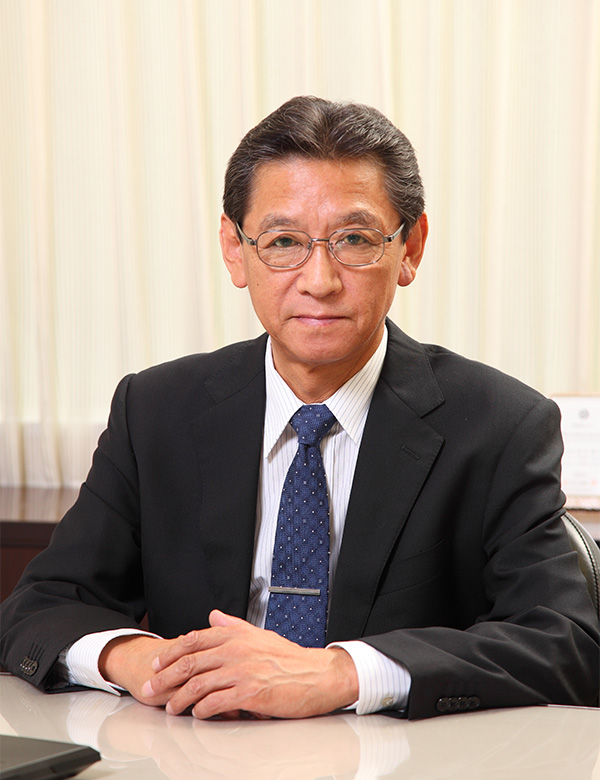 Takahiro Koyama, President & CEO
We have striven to enhance our technological strength, meeting the needs of the times, society and our customers.
Casting is the technology that forms the very basis of "monozukuri" or manufacturing. Our company has developed business with casting as its mainstay ever since our inauguration in 1945. In the field of manufacturing iron and aluminum cast products, we have established a completely integrated production system – ranging from product planning and development, prototyping and manufacture through to machining. This is the backbone of the high product quality we are proud of.

Over the years, we have honed and enhanced our technological capabilities by devoting ourselves to our mission of "Giving concrete shape to customer requirements." We consider the ever-diverse needs of the customer, which vary with changes in the times and society, as nothing less than our own challenges. This has urged us to tackle the ongoing challenge of creating cast products that are ever lighter, ever thinner, ever more complex and ever stronger, thereby motivating us to come up with initiatives for further enhancing our technological competence. This is also the very backbone of our corporate culture characterized by an aggressive mindset toward challenges.

One fine example is our proud labor-saving machine "Barinder" which was developed in response to the needs of numerous industrial customers and enjoys a world-leading market share.
The ability to give concrete shape to ideas makes us your close partner in developing and making things.
Today, a renewed look from diverse perspectives is being given at the importance of vital factors of "making of things" including materials, technologies, manufacturing processes, environmental response, and competent personnel who are well versed in these aspects of operation. We at Koyama share challenges with our customers as their close partner and give concrete shape to creative ideas, taking full advantage of our solid technological foundation nurtured through years of working with customers.

In order to continually respond to the trust placed on us by customers and the local communities we serve, we also regard it important to remain prosperous as a going concern – a sound and stable enterprise that is least affected by fast-changing business conditions. Forward-looking Koyama Co., Ltd. will continue to evolve into the future while living up to our unchangeable pledge: "Creating products that embody the utmost in sincerity." Your continued support and patronage are highly appreciated.